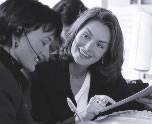 QUESTIONS - FAQ's
- What is a Green Card?
A Green Card is a US permanent residence visa. It allows you to live and work permanently and legally in the United States.

- What is the Green Card Lottery?
The Green Card Lottery is formally known as the Diversity Immigrant Visa Lottery Program and is administered by the US Department of State. It was created by an act of Congress, the Immigration Act of 1990. The program allocates a specified number of visas, "Green Cards," to applicants from certain countries around the world. Although the statute actually mandates availability of 55,000 visas, The Nicaraguan and Central American Relief Act ("NCARA") passed by Congress in November 1997 stipulates that beginning with DV-1999, and for as long as necessary, 5,000 annually-allocated diversity visas will be made available for use under the NCARA Program. Therefore, there are 50,000 visas available. Winners of the lottery are chosen in a random drawing conducted by the US State Department. The text of the law is available for you to read.

- Why is the lottery held?
The Green Card Lottery is intended to increase the diversity of the US population. Natives of countries with historically low immigration rates into the US are encouraged to participate.

- How does the lottery work?
Entries are submitted to the appropriate government filing offices during a brief window period lasting approximately one month. All entries are individually numbered. Entries that do not meet the requirements, are not prepared correctly, or are not delivered during the one-month window period are discarded and not included in the lottery. The US State Department then selects approximately 100,000 names at random and notifications are mailed to the winners. The first 50,000 people who register and qualify will receive several forms to fill out and will have a brief interview at the nearest US embassy or consulate before receiving their Green Cards. Additional family members listed on winners' entry forms will also receive Green Cards. Winners residing in the United States may be able to receive their Green Cards without leaving the United States.

- What rights does a Green Card give me?
A Green Card gives you the legal right to live and work permanently in the United States and to enter and leave the country freely. Green card holders also receive health, education, and other rights, and they can sponsor relatives for Green Cards. The Green Card does not affect present citizenship. A Green Card holder may later apply for United States citizenship, if desired.

- Do I qualify to enter the lottery?
You qualify to enter if you (or your husband or wife) were born in one of the eligible lottery countries (see below). You must also meet general and education/training requirements. Complete eligibility requirements are available for you to read.

- Which countries are eligible to participate?
The eligible lottery countries include every country in the world EXCEPT the countries that are listed below:

*The following dependent areas of Great Britain are not eligible to participate in the lottery: ANGUILLA, BERMUDA, BRITISH VIRGIN ISLANDS, CAYMAN ISLANDS, FALKLAND ISLANDS, GIBRALTAR, MONTSERRAT, PITCAIRN, ST. HELENA, TURKS AND CAICOS ISLANDS.

If you were born in one of the countries listed above, you may still qualify to participate in the Green Card Lottery. Information is available about these exceptions.

- Are there any other requirements?
There is no minimum age to apply, but the education and/or work requirements effectively preclude most people under the age of 18 from being eligible to participate. You can enter regardless of where you are living--even in the United States. You do not have to speak or write english. You do not need to have relatives living in the United States. You do not have to have a particular amount of money or a job waiting. You need only qualify as an immigrant, which means that you may not be a criminal, cannot be mentally disturbed, must be able to work or support yourself, and cannot be a threat to the US national interest. You can enter the Green Card Lottery even if you have petitions pending, such as a relative or employer's petition for work permits, visas, etc. Entering the lottery does not affect current or past petitions and does not affect your current US visa status.

- MAY A HUSBAND AND A WIFE EACH SUBMIT A SEPARATE ENTRY?
Yes, a husband and a wife may each submit one entry if each meets the eligibility requirements. If either were selected, the other would be entitled to derivative status.

- When do I register?
Register immediately! Properly formatted entry forms must be received by the US Government during a one-month application submission period, which has not yet been announced. Because the window period during which entries will be accepted is very short, we strongly urge you to submit your application today so that your entry will be ready for immediate submission during the appropriate application acceptance period. Green Card US GLOBAL posts monthly suggested dates by when you are encouraged to apply. This allows us to devote the proper time and care to the preparation of your lottery application and helps you by maximizing the probability that your application will be in order and ready for submission before the official deadline.

- Is my family eligible to enter the lottery?
When you receive a Green Card through the lottery, your husband or wife and all unmarried children under 21 years of age will also receive Green Cards.

- How do I enter and how many entries can I submit?
To enter the lottery, you must provide the following:

1. Application.
2. Processing fee.
3. Photographs.

You may complete the application provided online, You may complete the application provided online, EDV Form (Electronic Diversity Visa Form, then submit it to The Green Card USA GLOBAL. Answer all questions and answer each question to the best of your knowledge. Submit the completed application together with the appropriate processing fee and photograph(s) online Upon receipt of your completed entry form and processing fee, USA Green Card will prepare and process your application. You will receive a notice confirming that your entry has been processed and will receive a subsequent notice informing you when your application is submitted to the US Department of State. Lottery winners will be notified directly by the US Department of State (by mail). Unsuccessful applicants will not be contacted.

An individual is allowed only one entry per year. You will be disqualified if you submit more than one entry. However, a husband and wife may each submit separate applications but pay only one processing fee (this includes husband, wife and children, if any). This doubles your odds of being selected a winner in the lottery. If you are filing a dual application, each spouse must meet the lottery eligibility requirements. Two separate applications should be completed, one for each spouse. One application should be signed by one spouse, the other application by the other spouse. Each application must include the other spouse and all unmarried children under 21 years of age. Both applications should be mailed to Green Card US GLOBAL in one envelope, with two passport style photographs for each family member, and the appropriate processing fee.

- What type of photographs must I submit?
Recent photographs of the applicant, spouse, and each child (including all natural children as well as all legally-adopted and stepchildren, even if the children no longer reside with the applicant) must be included. Group or family photos will not be accepted; there must be a separate photo for each family member.

Photographs conformation specifications will available at The Green Card US GLOBAL member area:

The Green Card US GLOBAL WILL PROVIDE YOU FULL PHOTO GUIDE INSTRUCTIONS WILE YOU PAY membership FEE.
NOTE; PHOTO REQUIREMENTS HAS CHANGE TIME TO TIME EACH YEAR

- How do I know if I am a winner?
Applicants whose applications are randomly selected from among all qualified entries will be notified by mail by the US Department of State. This notification normally occurs within six months of the close of the lottery program. Together with this notification, further instructions will be provided on how to proceed, including information on fees connected with the immigration process. Unsuccessful applicants will not be notified.

- What is the processing fee and how can I pay it?
To guarantee your application is prepared correctly and filed on time, The Green Card USA GLOBAL charges a nominal fee to cover administrative and processing expenses incurred in conjunction with the careful preparation and submission of every lottery application.

Breakdown of service fee that are going to accrue charge www.greencard-us.org
for GREEN CARD LOTTERY services by The Green Card US GLOBAL membership services

Green Card Lottery Application >>>


Because this is a lottery program, The Green Card USA GLOBAL does not guarantee that you will be selected as a winner. If you are not selected, your registration fee is not refundable. However, we use our experience and knowledge to give you the best possible opportunity to win. We carefully satisfy the numerous legal and technical requirements associated with the format and content of every application. The slightest mistake will disqualify your entry. We guarantee that every entry is properly prepared!

- WHAT FAMILY MEMBERS MUST I INCLUDE ON MY DV ENTRY?
On your entry you must list your spouse, that is husband or wife, and all unmarried children under 21 years of age, with the exception of a child who is already a U.S. citizen or a Legal Permanent Resident. You must list your spouse even if you are currently separated from him/her. However, if you are legally divorced, you do not need to list your former spouse. For customary marriages, the important date is the date of the original marriage ceremony, not the date on which the marriage is registered. You must list ALL your children who are unmarried and under 21 years of age, whether they are your natural children, your spouse's children by a previous marriage, or children you have formally adopted in accordance with the laws of your country, unless a child is already a U.S. citizen or Legal Permanent Resident. List all children under 21 years of age even if they no longer reside with you or you do not intend for them to immigrate under the DV program.

The fact that you have listed family members on your entry does not mean that they later must travel with you. They may choose to remain behind. However, if you include an eligible dependent on your visa application forms that you failed to include on your original entry, your case will be disqualified. (This only applies to persons who were dependents at the time the original application was submitted, not those acquired at a later date.) Your spouse may still submit a separate entry, even though he or she is listed on your entry, as long as both entries include details on all dependents in your family.

- Why should I use Green Card US GLOBAL?
Every year, millions of applications are rejected because they are not formatted correctly, do not contain the required information, or fail to arrive during the specified submission period. (In the year 2015, eDV-2026 Lottery Program, 2.4 million applications were rejected for such reasons!) Furthermore, the eligibility rules and application requirements of the Green Card Lottery are subject to change every year. Green Card US GLOBAL will professionally prepare your application and guarantee that it meets all current requirements, is properly formatted, contains all required information, and is submitted during the lottery submission period. Allowing Green Card US GLOBAL to assist you with your application is a wise investment in your future!